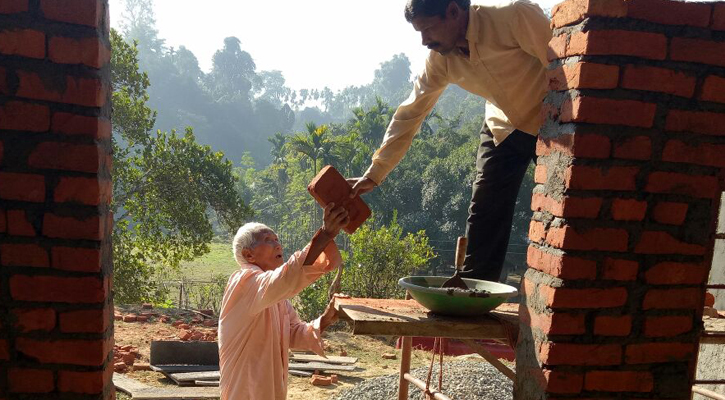 Nixon Marak lives in the village of Chanapara in northeastern India. Everyone's best guess is that he's 110 years old.
When asked about his secret to a long life, Nixon attributes healthy living as key to his longevity. He's keeping active these days by helping Maranatha crews who are building a new church for his congregation.
Nixon says that he and his friends have been praying for a new church for 40 years. And he's delighted that God answered those prayers while he could still help lift bricks up to the workmen.
The churches that Maranatha builds in northeastern India are sturdy brick buildings, finished with plaster and paint and an insulated roof.
Projects like these are only made possible by people like you. Thank you for your support! Maranatha relies on your donations to build schools, churches, and water wells. So as we come to the close of 2016, please remember to include Maranatha in your Year-End Giving. Every dollar makes a difference in continuing this important ministry.