2020 Convention Offering
The convention offering is an important part of our annual budget, providing support for our efforts around the world. We have been blessed to be able to keep working in the mission field through this pandemic. So when you give, your dollars will go immediately into action to help communities in need.
This year, our convention offering will specifically help with the Kajiado Adventist School and Rescue Center in Kenya, One-Day Churches, and Water Wells. See below for more information and to give online. You can also give by calling (916) 774-7700 or mailing a check to Maranatha.
Give Now
Kajiado Adventist School and Rescue Center

This special campus provides a home, education, and care to young Maasai girls who have escaped child marriage and/or female genital mutilation. Over the past couple years, Maranatha has been working to transform the aging campus to provide new dormitories, bathrooms, classrooms, staff housing, and lush landscaping. This is a big project and we still need more funding to complete the full vision.
Give to Kajiado:
$25  $100  $500  $1,500  $10,000  Other
---
Water Wells

Maranatha is currently working in Zambia, Kenya, Brazil, and India to provide water wells at our church sites. More than ever, communities need clean water to not only drink but to keep healthy. The water also provides food through gardens and sustains the life of livestock, which is currency for some tribes. There is a huge need for water and we want to help as many communities as possible.
You can make a donation of any size as every dollar counts. Full sponsorship of a well begins at $10,000; cost varies depending on location.
Give to Water Wells:
$25  $100  $500  $1,500  $10,000  Other
---
One-Day Churches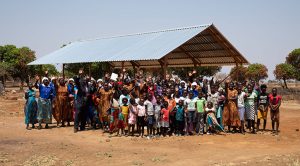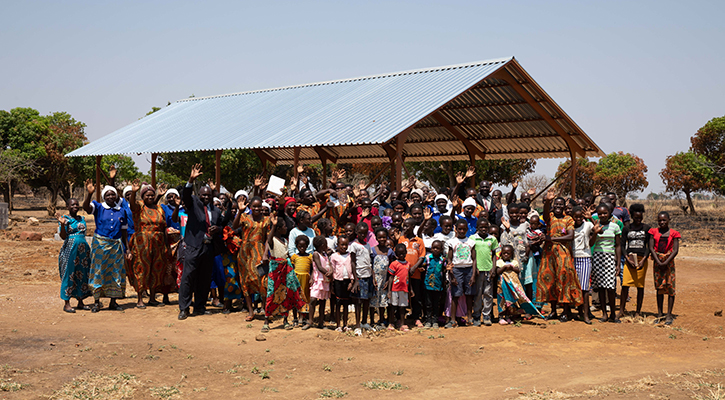 Twelve years after debuting the One-Day Church, this program is still going strong. Currently, Maranatha is building the structure in Kenya and Zambia in remote areas where congregations are meeting under trees or in inadequate structures. We continue to receive a large number of requests for this church, including in unentered regions. Please support this program as the need is only growing!
You can give a donation of any amount as every dollar counts. You can also give a share of $1,500; full sponsorship is $7,500 (amounts may vary depending on location. If you give a share or a full sponsorship, you will receive a photo of the One-Day Church you helped to build, along with GPS coordinates of its location.
Give to One-Day Churches:
$25  $100  $500  $1,500  $10,000  Other