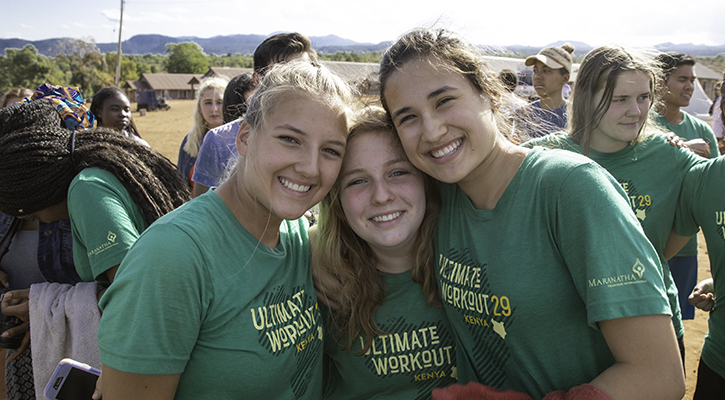 For nearly thirty years, Maranatha's teens-only mission trip, Ultimate Workout, has allowed high school volunteers to flex their physical and spiritual muscles each summer in locations around the world. July 2020 would have been our 30th anniversary mission trip, but the COVID-19 pandemic has postponed the physical trip for now.
Travel may be cancelled, but service is not! This year, we're holding a free Ultimate Workout online experience with our community and all high school aged teenagers are invited to join us! From July 17-25, 2020, we'll be connecting with each other and serving from our homes.
Just as every UW experience is different, this one will be very special because of the circumstances we're facing in the world from the pandemic. However, just as every UW pushes us out of our comfort zone, this free virtual event will do the same as we encounter God in new ways through new forms of service. Are you ready to think outside the box?
Fill out the form below and we'll send you information about how you can join us for Ultimate Workout 30 Virtual starting July 17!